It's that time of the year again when the company holds its big event for its employees – whether celebrating the company anniversary, the birthday of a big boss, or even Christmas. As usual, the company wants something to give to guests and employees, giveaways that can also form part of the overall marketing strategy as they get into the hands of the recipient. But simply handing out party favors can be so blah, especially with the usual pens, mugs, or umbrellas – practical, but boring.
Put the entertainment in giving and receiving: make a Skitbooks booth a part of the festivities. Have employees and guests star in their own short video-turned-flipbooks. All it takes is a small area where they can act, and for technicians to set up the video and printing equipment. After recording the action, the technicians will convert the video into a series of pictures which they will print, cut and bind into a flipbook on the spot, for a waiting time of about two minutes!
Skitbooks flipbooks will have guests and employees raring to take their turn to star in their own videos. They can role-play on their own, or join up with others for some improvised acting, complete with their own props. They can even execute some wacky dance steps! With Skitbooks, they can replay the fun in pictures by flicking through their own flipbooks, just like a regular cartoon, but this time with pictures instead of drawings.
Having an awarding ceremony? Make the awardees have that wacky souvenir "moving shot" with that plaque, trophy, or even those thousand-peso bills. Flipbooks can be as personalized as the company would want it. Go for that red carpet feel by having the company logo as background. Skitbooks can also replicate that party backdrop or theme on the book cover for that overall custom-feel.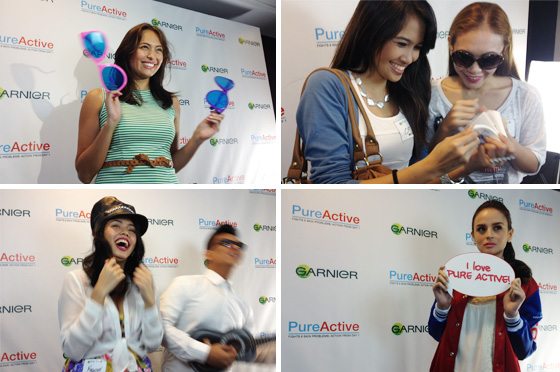 With Skitbooks, hit not just two but four birds with one stone. Break the ice among the employees, guests and even the big bosses by having them act in groups. It will surely keep the conversation interactive and interesting as they take a look at each other's books. Owners will also be sure to keep their own flipbooks to look through every now and then, and even show them to other people they know – making it a truly unique marketing tool for the company.
One thing for sure: corporate events need not be stiffly formal and dull. Skitbooks can add a little more uniqueness and creativity to the party by letting the guests have a good time themselves and take home the memory of the fun they had.