For soon-to-be brides, planning a wedding that you want your guests to remember for a long time is neither fun nor cheap. Even with the help of an event planner, there are still too many details to look into. Who will make up the entourage? What will be the color theme? What will be the cake's motif and flavor? What will your bridal bouquet be made of? And: What kind of bridal favors will you give away? Dust-gathering figurines are so medieval and unimaginative. Compact disks filled with your favorite love songs can be too sappy for other people's tastes and are already impractical in this age of downloaded MP3s. Photo booths can be fun, but can there be anything "funner" and more innovative?
How about a short movie, book-style? Have you ever heard of how animation studios make cartoons by using a sequence of drawings on different sheets of paper that, when flicked through rapidly, make it look like one moving image? Now get a little more "hi-tech" – instead of drawn images, imagine people shown in a sequence of still pictures that, when flipped through rapidly enough, simulates a short movie.
Enter the world of flipbooks, where the possibilities for fun for both you and your guests are endless. Make your wedding truly something memorable and entertaining for your guests with flipbooks as Philippine wedding souvenirs.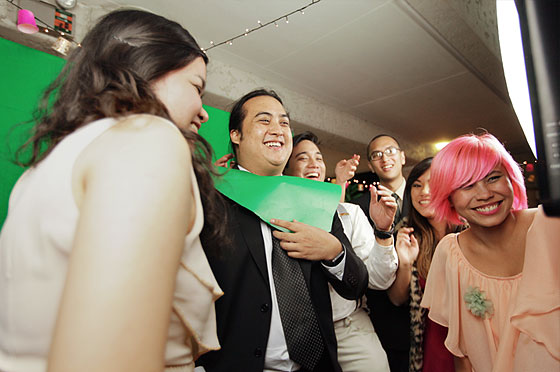 Give them a "movie" or two of you or your loved one's pre-nup, or one of the "you may kiss the bride" moment, or that wacky "friends of the bride" group shot, or even all of the above, all in movie-like style. Review your "movie" to your own discriminating taste before having it printed and bound in a flipbook with your own customized designs. Better yet, have your guests line up, solo or as a group, at the booth for their own videos. Scenes can border on the kooky, the romantic, or the serious. Pretend to be someone or somewhere else with the use of props or by choosing a different background. Whatever sparks the imagination! No matter what the action or scene is, you can be guaranteed that guests will be burying their noses in their own Manila flipbooks in no time, or having fun flicking through others'.
Take that photo booth experience a notch higher. Have pictures come to life on their own! It only needs a small area to set up the booth, which can print out as much as 45 to 50 flipbooks in an hour. And all it takes is a seven-second video and a couple more minutes of waiting time before, voila! Less than three minutes to turn your video into a flipbook that is printed, cut and bound on the spot!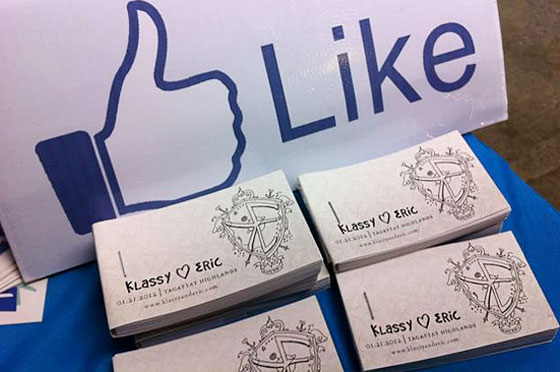 Truly instant fun, yet you can be sure that in remembering your wedding, guests will have something to talk or think about and enjoy looking at for a long time.