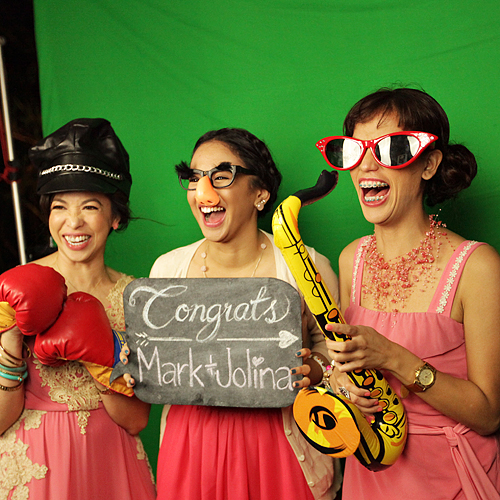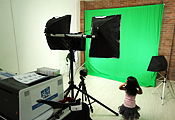 Guests step in front of the Skitbooks camera to record a 7-second video of them doing mini skits — playing with the props, acting out scenes, dancing… basically just having fun.
The Skitbooks staff will then print and cut stills of the video, then bind these pictures together to make a little flipbook. All done on the spot and finished in less than three minutes.
Your guests can review and reshoot their video before it goes to print, so only the best videos are printed.

For custom backdrops, you may opt to use the booth's green screen chroma background (popularly used for TV/movie special effects). We can use either a photo or video as background which will then be digitally added when the video is recorded.
After the event, you get a copy of all the videos printed which you can enjoy at home.
While photo booths give you a strip of stationary pictures, Skitbooks gives you moving ones. 😉