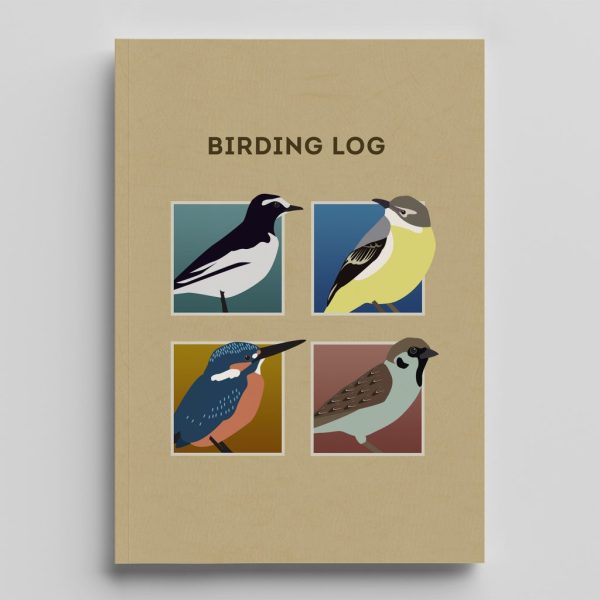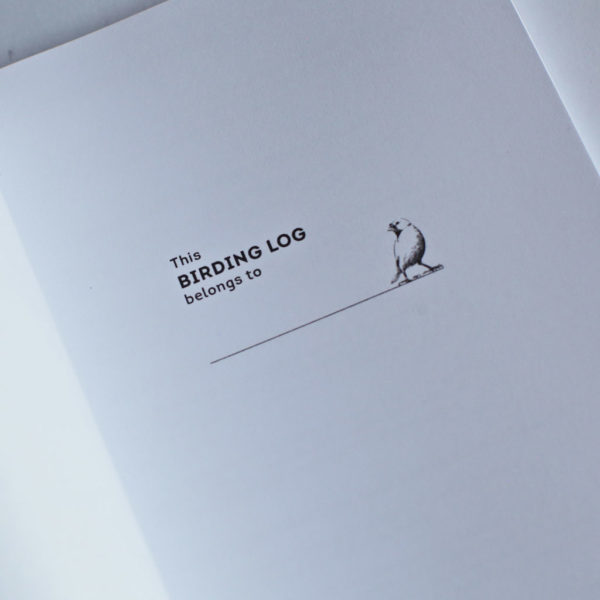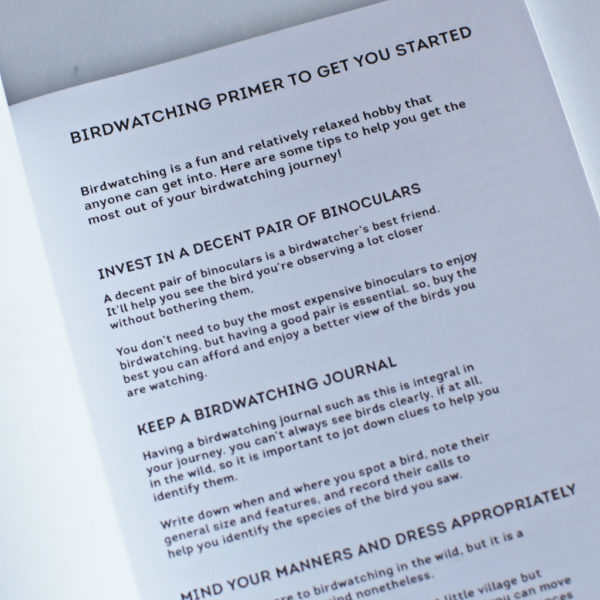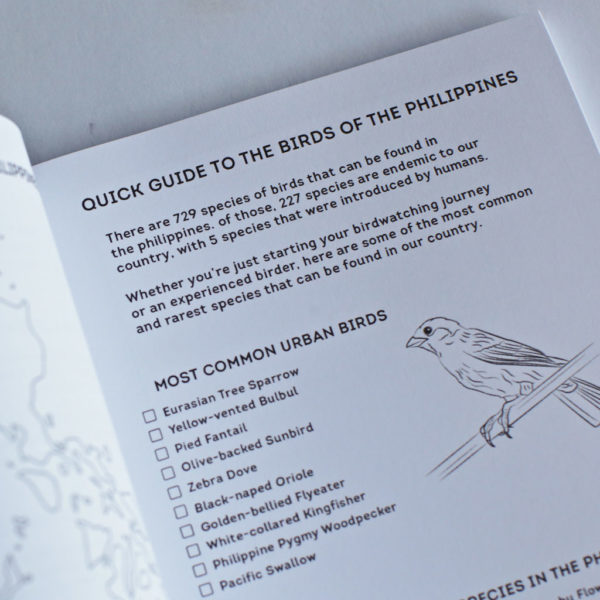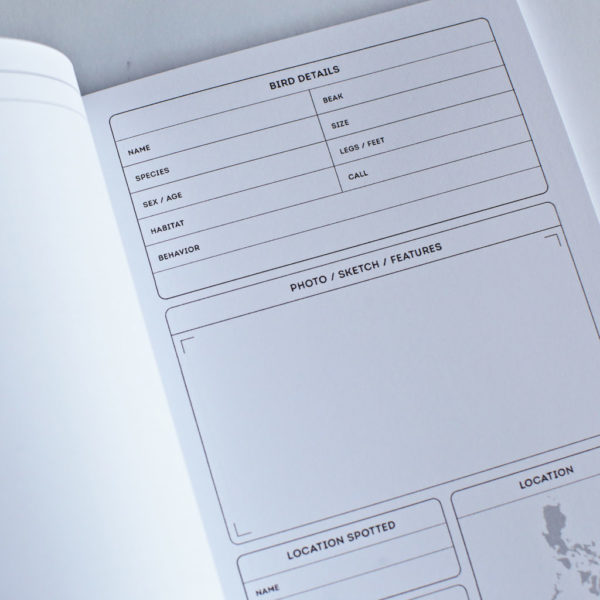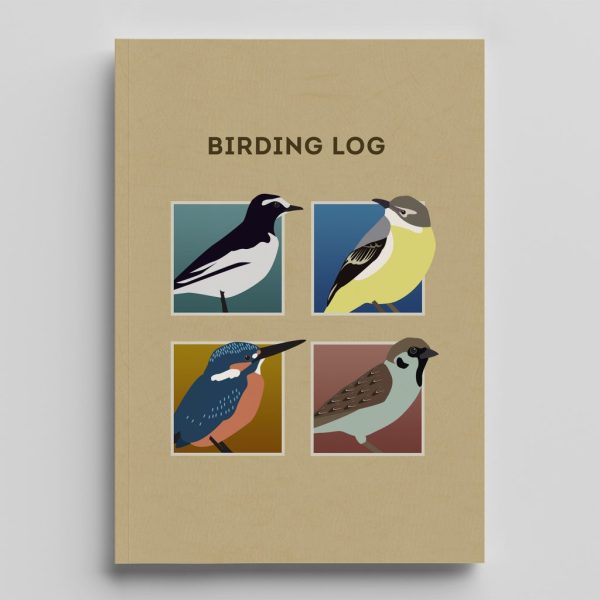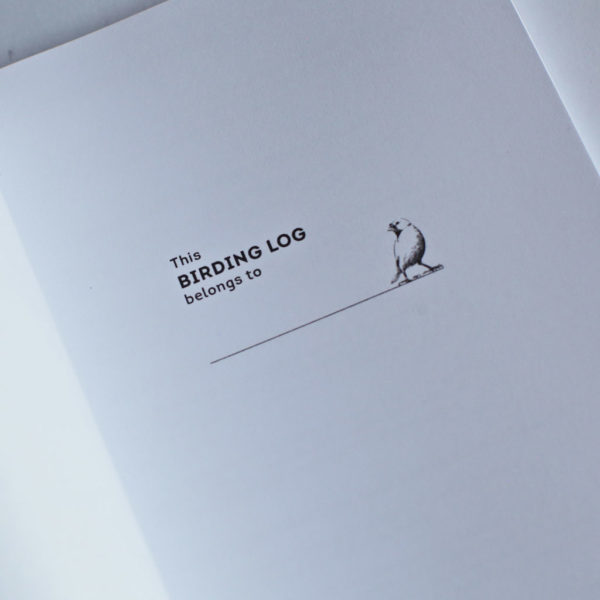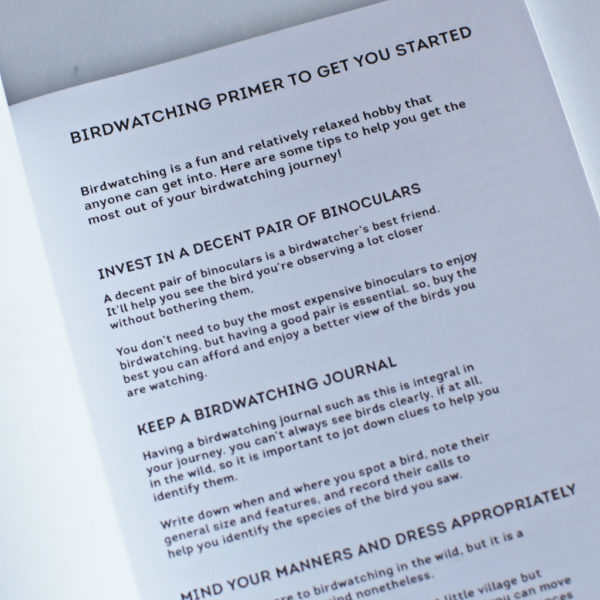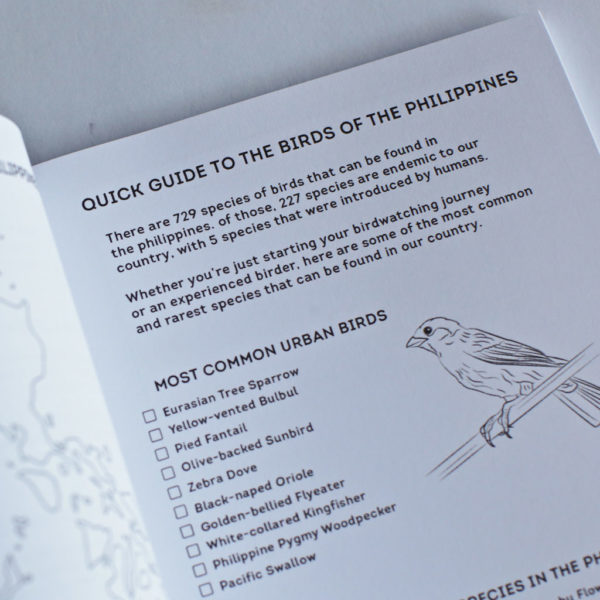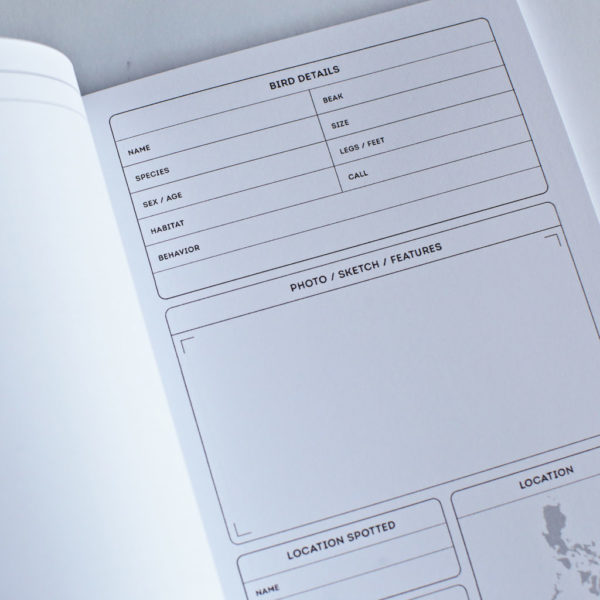 Birding Log
₱300.00
Birdwatching is a fun and relaxing hobby that anyone can get into. It's a great way to spend some time outdoors and an excellent pastime for kids and adults.
Aside from a handy pair of binoculars, a birdwatching logbook is a must have for any birdwatcher.
You can't always see birds clearly in the wild, so it is important to jot down clues to help you identify them. Write down when and where you spotted one, its general size and features and record its calls to help you identify what species it is.
5.9 x 7.8 inches
80 pages (40 sheets)
1 in stock (can be backordered)